This is exciting! Here's what we know so far.
It's time to return to the Colosseum.
Director Ridley Scott is reportedly set to work on a sequel to the movie "Gladiator," more than 15 years after we were first introduced to Maximus — the general who became a slave, the slave who became a gladiator, the gladiator who defied an emperor.
The original 2002 film garnered five Oscar wins, including Best Picture and a Best Actor nod for Russell Crowe, who portrayed Maximus, the titular gladiator. So it is not surprising to see that a follow-up for the popular movie has been green-lit.
A word of caution: spoilers follow.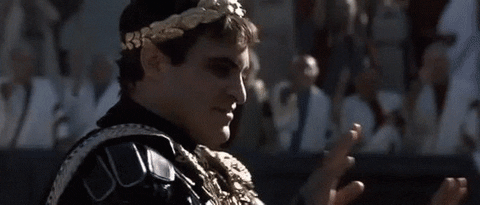 Now, there is some question about where this sequel will take us since there is the small matter of a whole lot of people dying the first time around, including the two main characters: Maximus and the evil Emperor Commodus.
But Deadline Hollywood, which first reported the news, said the script will apparently follow Lucius, the son of Lucilla and nephew of Commodus from the first movie. In addition to Scott directing, Peter Craig ("The Hunger Games," "The Town") has been tasked with writing the screenplay to the movie. This is second iconic sequel Craig has been attached to, as he is also working on "Top Gun: Maverick."
"Maximus saved the boy and his mother while avenging his own family, and left a strong impression on the young Lucius," Deadline Hollywood wrote.
So far there has not been any word on whether actors Spencer Clark and Connie Nielsen would return to play Lucius and Lucilla, and there have not been any other names attached to the project just yet.
But let's be real here: As long as there are epic battles, we'll be eagerly awaiting our next foray into the arena.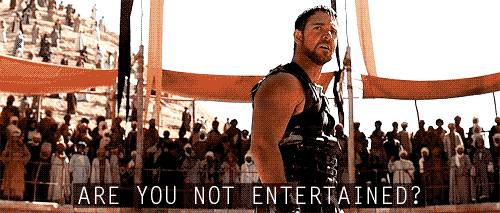 Upon hearing news of the sequel, some moviegoers couldn't help but note that Hollywood seems to have trouble coming up with original ideas these days:
Gladiator
Gladiators
Gladiator Tokyo Drift
Gladi4tor
Gladiator vs Predator
Gladiator: Infinity War Part 2
Gladiators: The New Generation
The Gladiator
Maximus
The Fast and the Furious and the Gladiator
Gladiator 2049 https://t.co/EoDOQmHCHi

— Peter Suderman (@petersuderman) November 2, 2018
Are you excited about a "Gladiator" sequel?