Jude Owens-Fleetwood's first violin was so small, it's something you'd picture finding in a dollhouse. He's gone on to conquer bigger and better violins over the years, which he and his equally gifted younger brother, Lewis, showed off during their appearance last summer on Little Big Shots Australia. You know, just a nice visual in case you needed an idea of how incredibly young they were when they started out.
Host Shane Jacobson actually looked pretty ridiculous holding that little bitty instrument…

YouTube
You can tell by the picture that Jude and Lewis are pretty young, but exactly how young, you ask? At the time of the taping, Lewis was just five years old, and Jude was really getting up there in years, nearly into the double digits.
But this TV appearance was originally only meant to feature one brother: Jude.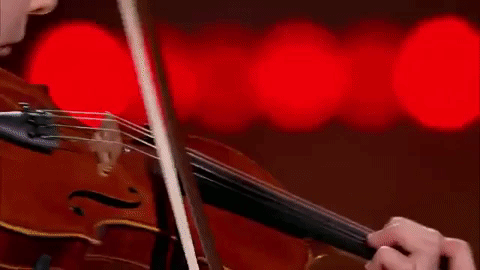 During a Skype session with Jude ahead of the taping, little Lewis wanted to make sure everyone knew that Jude may have been the family's first prodigy, but he certainly wasn't the last. So he planted himself right in front of big bro and introduced himself:
"Hi, I'm Lewis and I like playing the violin," he said, promptly beginning to play his violin.

YouTube
You can just imagine the Little Big Shot producers' faces when Lewis jumped on camera. Of course, both brothers ended up coming on the show, and it turns out, they aren't just cute faces! The two teamed up for a dueling violins version of German composer Christian Petzold's famous composition, "Minuet in G major."
Watch the video below if you really want to be impressed, and remember to share their incredible talent today!