Noah Cyrus Shared Emotional Posts On Instagram After Ex-Boyfriend Lil Xan's Announces His Girlfriend Is Pregnant – "I WILL be happy if its the last thing I do."
In case you missed the big news yesterday, rapper Lil Xan announced that he and girlfriend Annie Smith are going to have a baby.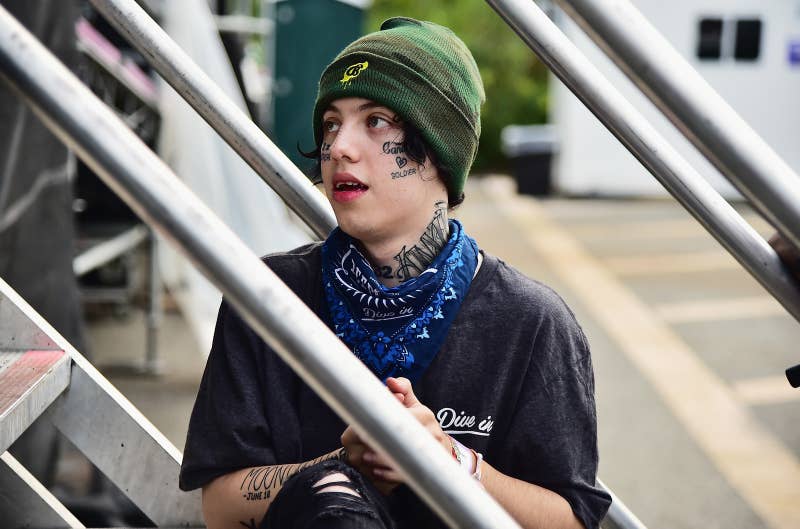 Making the announcement to his 5.2 million Instagram followers, 22-year-old Xan said: "i wanted to wait but i just can't leave my fans in the dark,it's official im going to be a father."
The news comes only five months after a shedload of drama went down between Xan, real name Nicholas Diego Leanos, and 19-year-old Noah Cyrus. To say the pair had a very public breakup would be an understatement.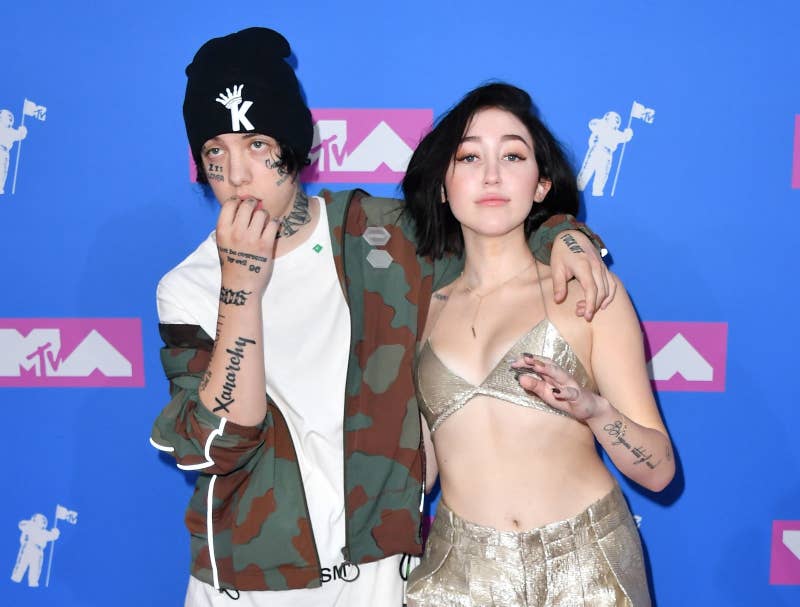 The brief version: Back in September, Lil Xan posted an Instagram story saying he was "probably being cheated on" and then accused Noah of using him to further her own career. However, Noah denied the allegations and instead seemed to suggest it was actually Xan who was cheating on her.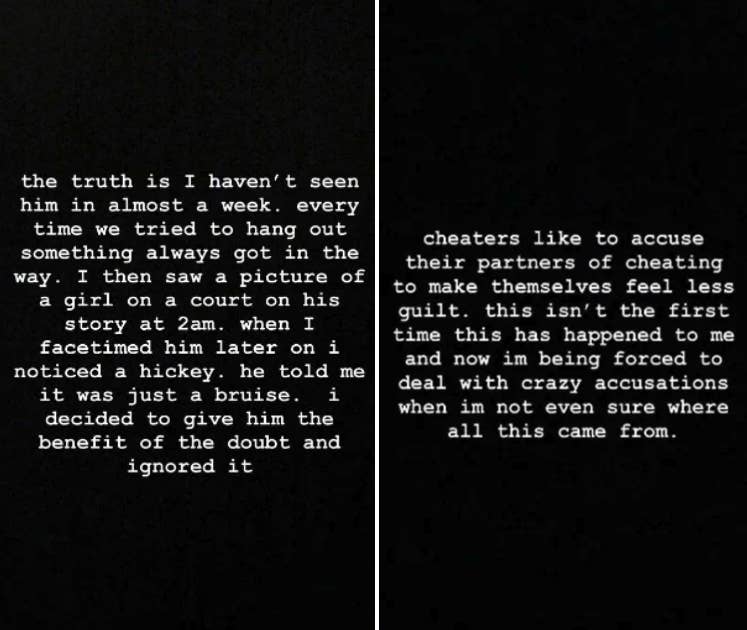 So, with Xan announcing that his girlfriend was expecting a baby, the internet collectively held its breath to see if Noah would publicly respond, and it looks like she might have.
Posting to her Instagram story, Noah uploaded a picture of herself looking emotional alongside the caption "whata day" which fans took as a response to the baby news.
She then posted another picture, which was defiantly captioned: "i WILL be happy if its the last thing i do."
Meanwhile, Xan's girlfriend Annie was forced to defend the couple's decision to announce the news so early. In a video interview with TMZ, she revealed that she's only five weeks pregnant and that the couple had "kinda been trying" for a baby.
However, this apparently didn't sit well with "mom critics" who said it was too early to share the news (it's usually recommended that you wait until the first trimester is over, around the 12-week mark, before announcing it).
Jumping on Instagram, Annie said they chose to ignore that advice because "diego was so excited to share this news".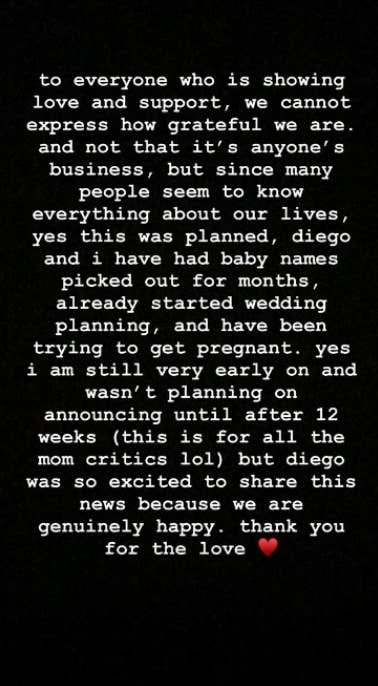 With the couple apparently planning to get married as well, it looks like they have a lot to look forward to!